The Accent Accent International Poetry Award
1/30/2022
Open Call
The Accent Accent International Poetry Award is a competition that incorporates Chinese/English bilingual poetry writing, poetry translation, and interdisciplinary poetic works. The award is open to applicants of any nationality, age, and creative background. Certain categories have specific language requirements, please refer to the guidelines below. Collaborative works are accepted. Through this call for submissions, we hope to expand our horizon and chart the diverse landscapes of contemporary poetry across the world. We especially welcome entries from the historically underrepresented and marginalized voices in the poetry community. Poets of all stripes are welcome. We look forward to seeing established poets challenging themselves and the limits of the poetic form. We would also love to invite interdisciplinary artists to extend the potential of poetry with their unique perspectives and skills.
Unlike many literary awards, whose evaluation processes tend to be excuted behind closed doors, the Accent Accent International Poetry Award strives to expand the spirit of innovation and deterritorialization into its evaluation process. We view the evaluation process as a social experiment in which poetry is brought to the public. We hope to deconstruct and challenge the existing criteria and opacity of literary competitions. The evaluation process will take the form of four online poetry workshop with our interdiplinary jury team members. The judges will thoroughly review, evaluate, vote, and discuss the submission of each category during the judging workshops, which will be live-streamed and invite audience participation.
Accent Accent International Poetry Award comprises 4 categories. Each applicant (individual or team) can submit their works to multiple categories. But only one submission is allowed for each category. Submissions are accepted untill
Jan 30 th 2022 (EST).


Submissions should be sent to the selection committee via email. Send your email to accentsociety@gmail.com
Please read and follow the submission guidelines below carefully. In the email header, please specify the category/categories to which you submit. In the body of the email, include your work, bio and wechat ID

.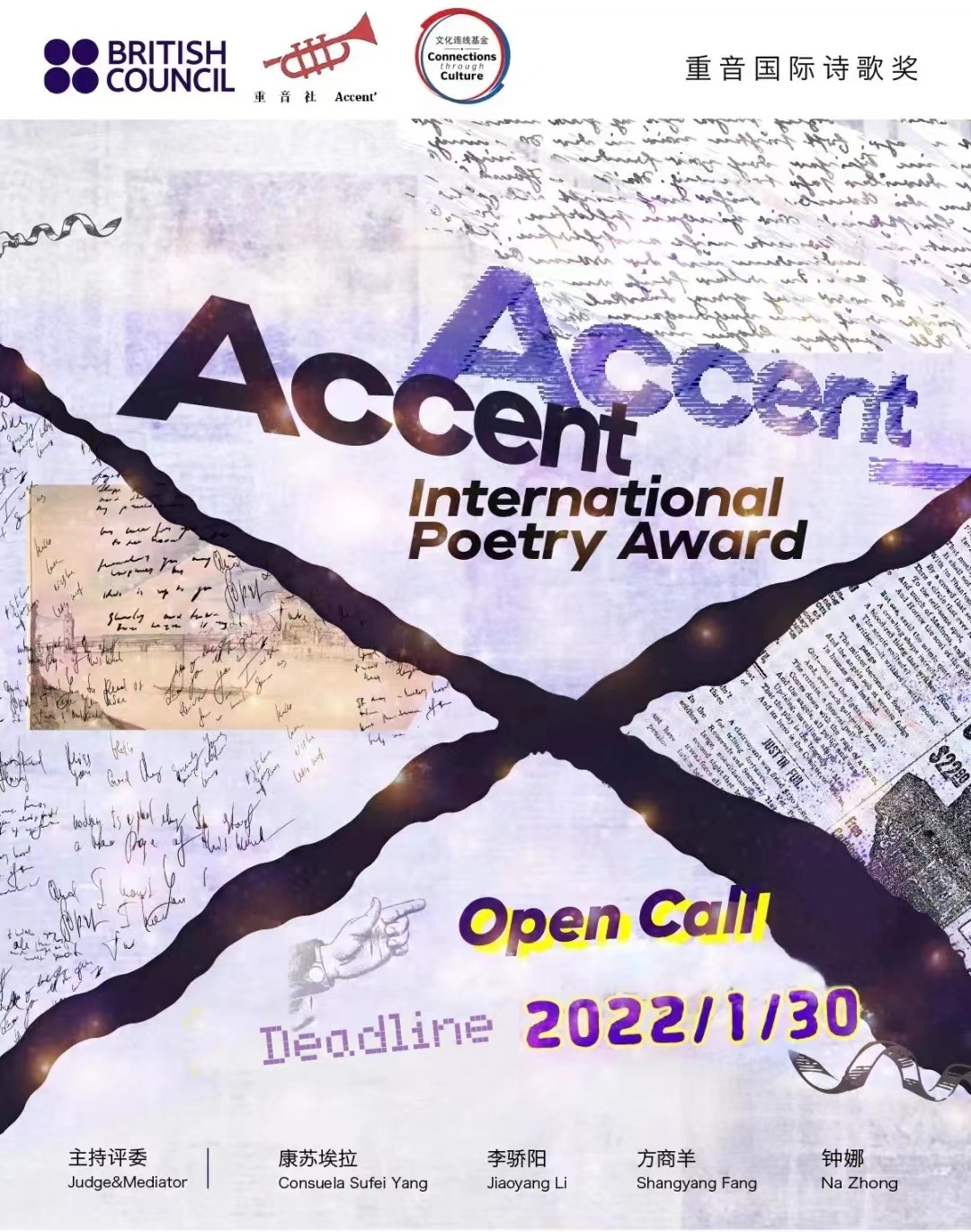 Category A: Award for Creative Translation

The Creative Translation Poetry Award is intended to reward poetry translations that exhibit experimental nature, excellent translation and creative writing skills.
The applicant must first choose one of the English-language poems by Scottish poets listed below and translate it into Chinese for common translation purposes. In addition, the applicant should creatively adapt the original text into a new Chinese poem. (Applicants can freely define what is 'creative translation' for themselves).


Please also attach a statement (around 400 words) that explains the connection between the original text, regular translation, and experimental translation.
Yuguang Wang
Translator, published works include Ludwig Wittgenstein: The Duty of Genius, Welcome to the Monkey House, and The Cambridge Companion to Bob Dylan.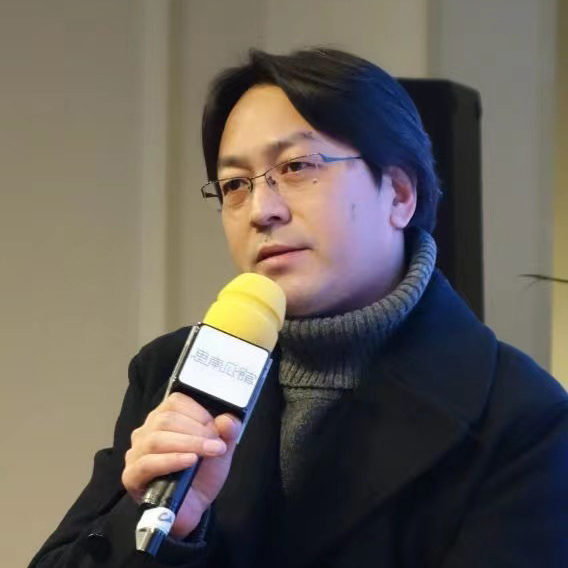 Yang Quanqiang
Editor, publisher, founder of Shanghe Zhuoyuan publishing house and
Xingsi Culture.
Michelle Yeh
Professor of Chinese in University of California, Davis, Chair of the UC Pacific Rim Research Program.
Xu Chi
Translator, a grave-digger of Auschwitz.
Liu Haoming
Researcher, translator, department chair of Chinese and Japanese at Vassar College.
Xiaoyan Lin
Poet., Lionmu Education
CEO, bilingual poet, EDM producer. Author of three poetry books.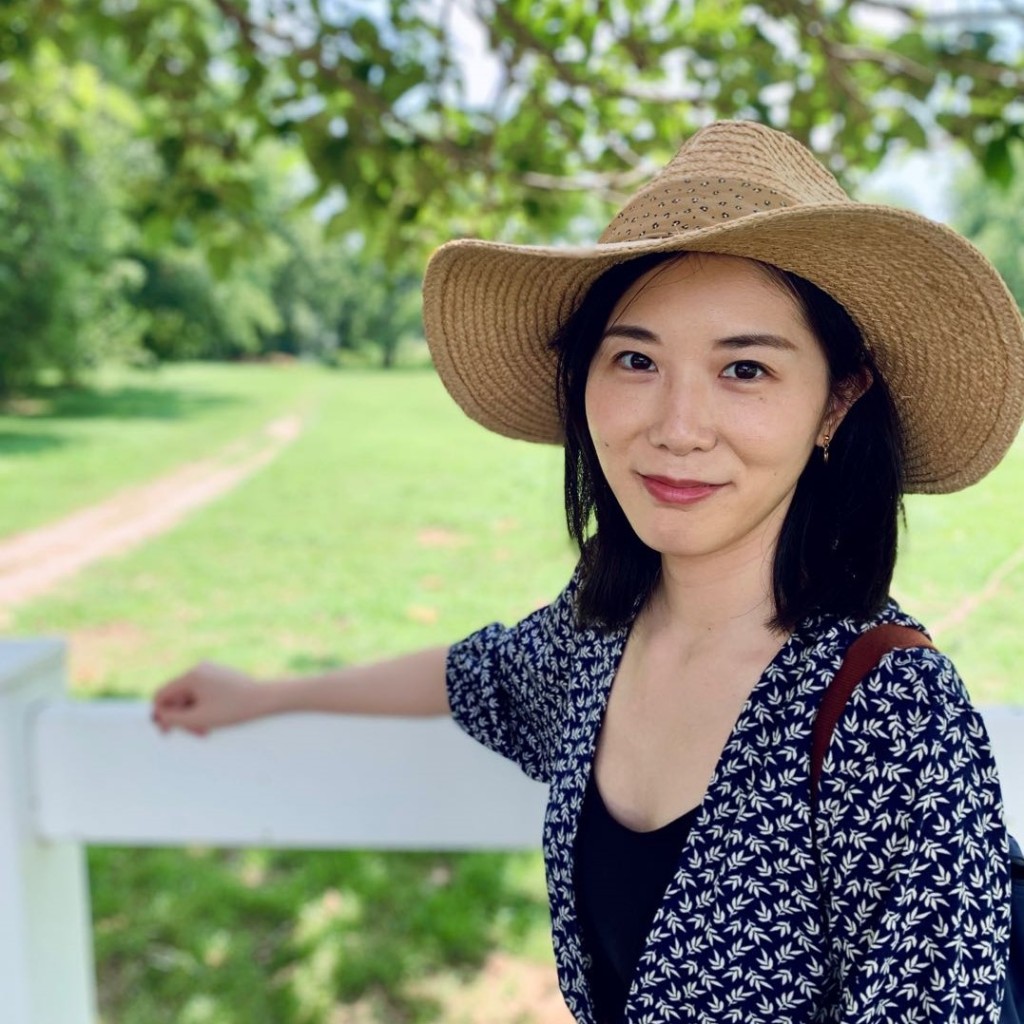 Na zhong (Moderator)
Writer . Chinese ranslator of Sally Rooney's three books. Her words can be found in The Margins, Lit Hub, A Public Space, The Shanghai Literary Review, The Millions.
Category B
Category B:
Award for Video Performance Poetry
The Video Performance Poetry Award is intended to discover distinguished interdisciplinary work that has video art and performance art elements (including spoken word, oral poetry, rap, sign language poetry, mime, dance choreography, happening, etc).


The applicant should submit a digital video (up to 5 minutes) . If the spoken language in the video is not English please provide English subtitles.

Please also attach a brief statement of the submitted work (around 200 words).

85 dessert spoons

An epistemological quest by a fluctuating number of people with varied aims. Current spoons include Robert Currie, Anne Carson, Jinjin Xu, Angela Qian, Jiaoyang Li,Jenna Lanzaro, Amir Hall, Bayan A, Sara Ekamel, Will Walton, Charis Caputo, Joanna Acevedo, Amanda K Larson.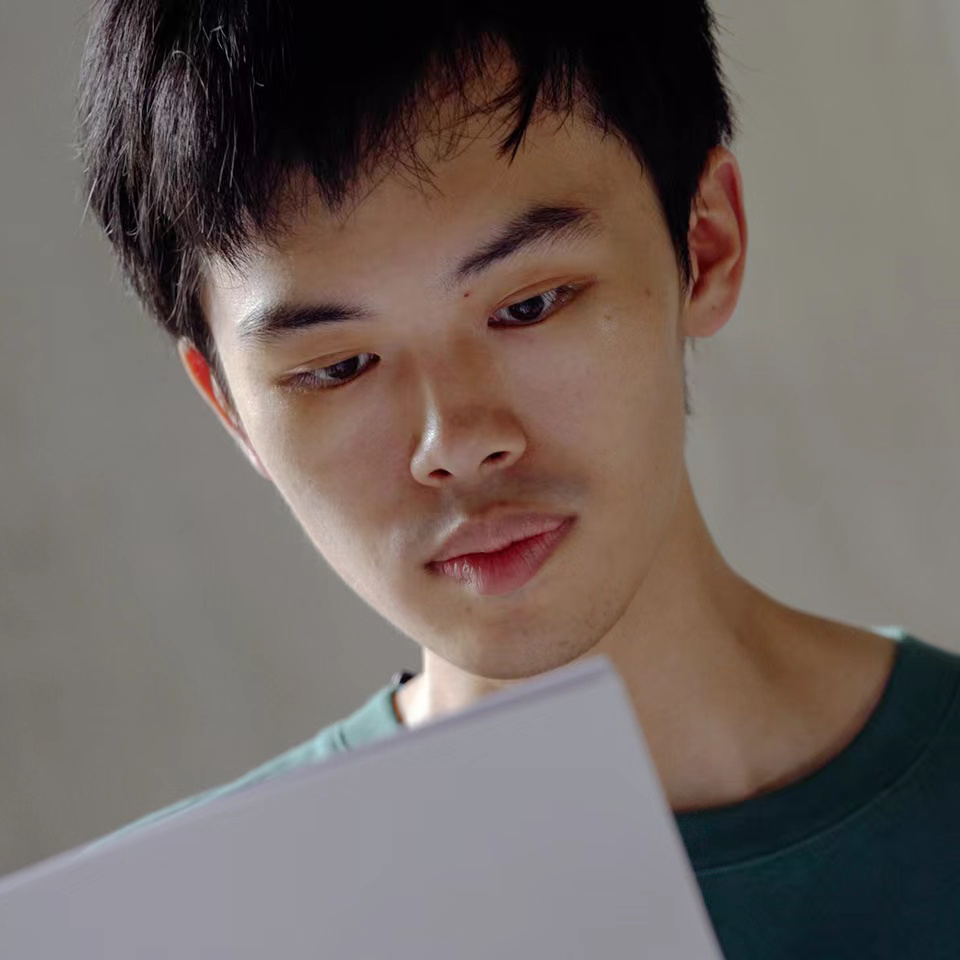 Amiko Li


Visual artist working in photography, text and video, full-time lecturer at Smith College. His works explore the paradox of intimacy and distance. He is the recipient of the PDN The Curator Award, Center Project Launch Award, and Royal Ulster Academy Portrait Prize.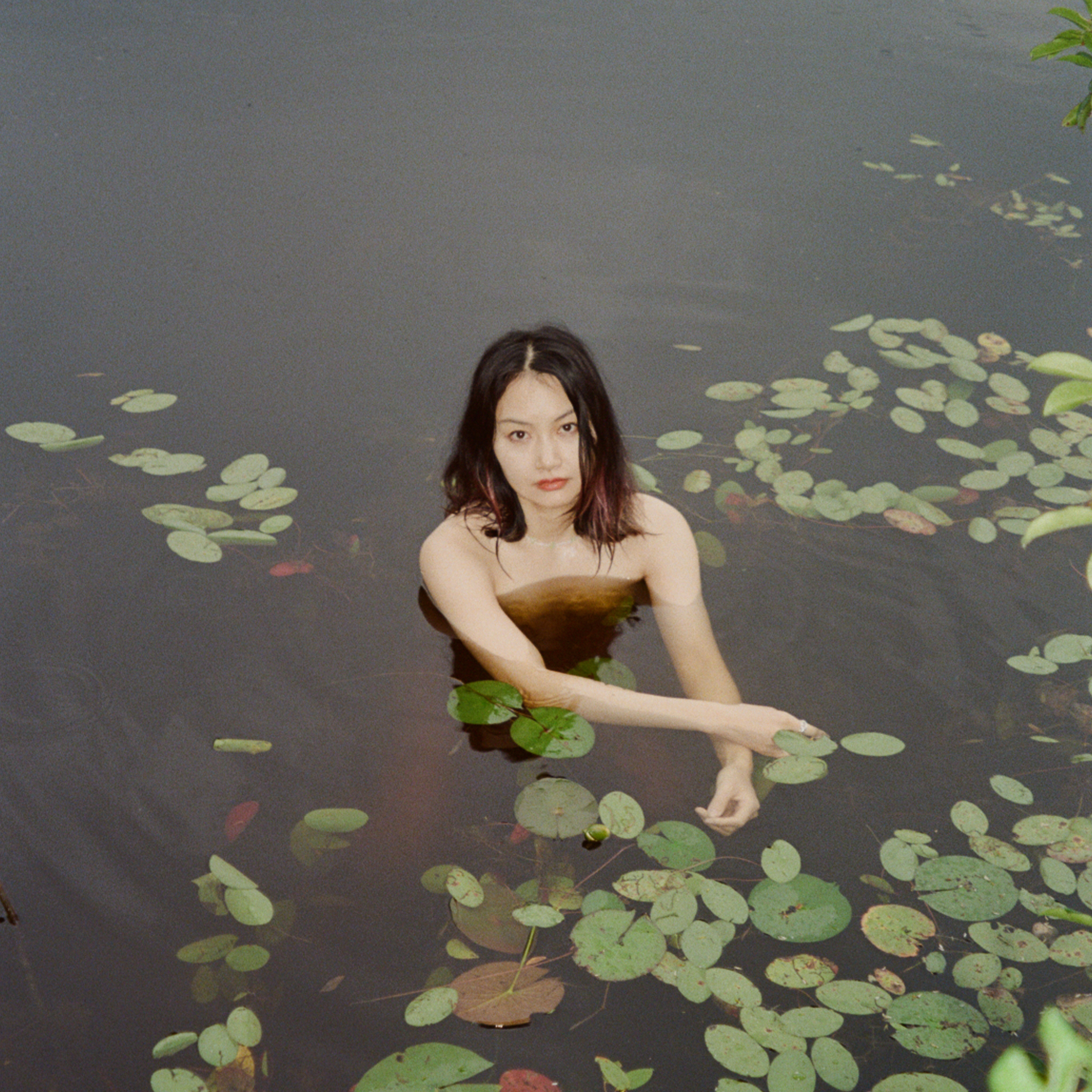 Tingying Ma
Tingying Ma's work has been presented at the Museum of Chinese in America, New York; International Studio and Curatorial Program (ISCP), New York; Ullens Center of Contemporary Art (UCCA), Beijing; Ming Contemporary Art Museum (MCAM), Shanghai.
Chen Sian
Playwriter, theatre director, poet, short story writer, and literary translator. She's the founder and artistic director of the Sound and Fury Play Reading Festival. She has written four collections of short stories and ten plays.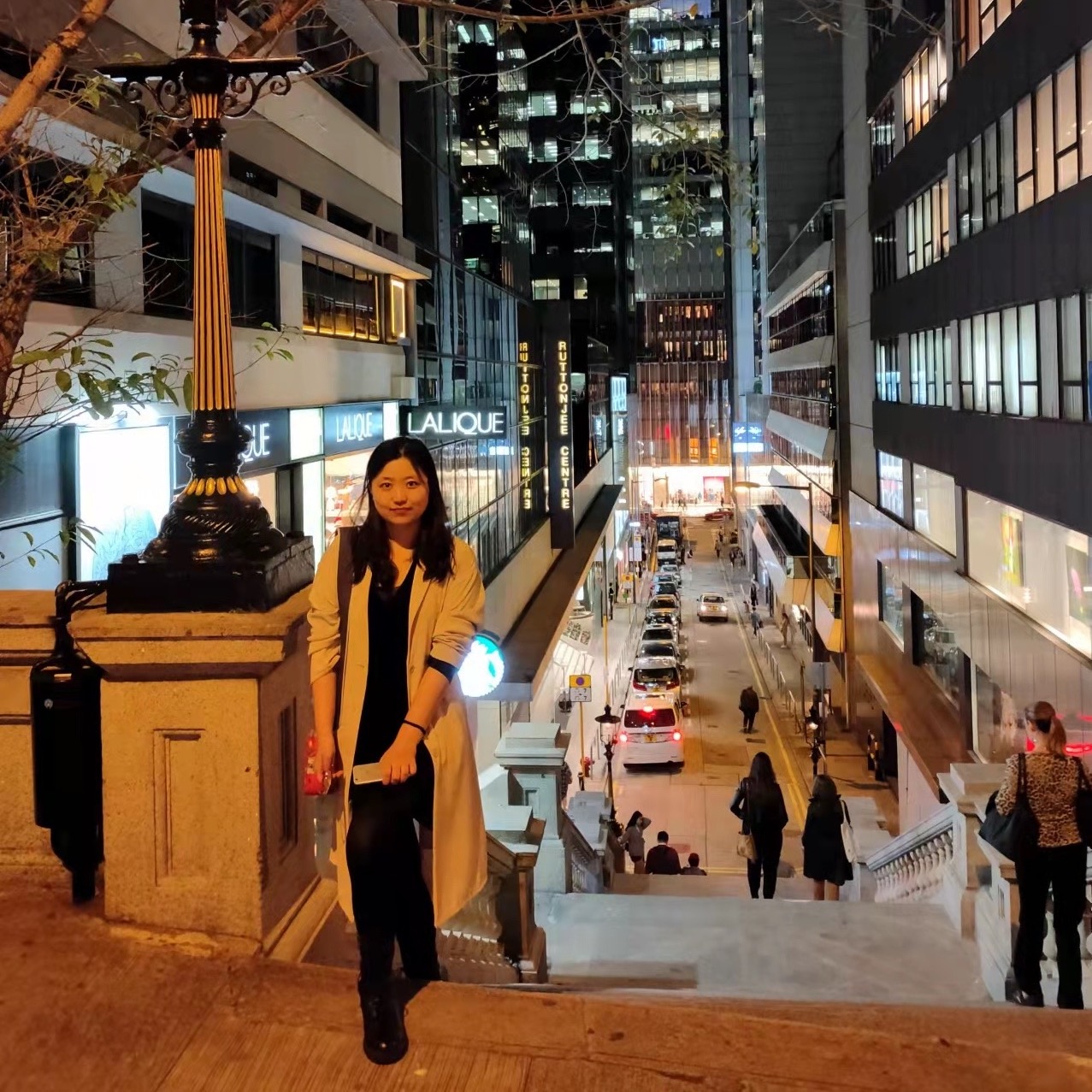 Liu Bo

Script reader for the Atlanta Film Festival and the Jumpstart Screenplay Contest, Script analyst for Roadmap Writers. Her feature script 'Just A Visit' advanced to the second round of the Sundance Film Festival Development Track Program and was selected into the semi-finalists for the Filmmatic Horror
Screenplay Award.
Jiaoyang Li (Moderator)
Poet, and visual artist currently based in New York. She has received grants and support from New York Foundation For the Arts, British Council, Foundation for the Comtemporary Arts, Breadloaf Conference, The Performance Project at USS and others. She was the
poet in residency at Chashama gallery.
Category C
Category C: Award for The Ekphrastic Poetry
The Ekphrastic Poetry Award is intended to encourage creators to use written poetry to portray, recreate, or critically respond to a work of visual art. This prompt was given by Scottish poet Sophie Collins during our residency:
Write a Chinese poem titled "In Glasgow", based on a series of photographs taken in Glasgow by Magnum photographer Raymond Depardon.



Please also attach a writing statement in Chinese (around 200 Chinese characters) with your work.
For this award we especially hope that the applicant will take the actual or metaphorical city of Glasgow as inspiration to explore discourses such as the power of the camera gaze, the grammar of images, and the tensions between the subject and the object of a photograph.




Zhao Song

Writer, critic and curator. Song has won the Short Story Biennial Award and One-way Street Bookstore Literature Award – Best Fiction of the Year 2017. He has published eight novels and shory stories collections.
Wang Yin
Photographer, poet, writer, He has successively won the Jiangnan Poetry Award, the Dongdangzi Poetry Award and other poetry awards. His works have been translated into 16 languages.
Yang Xiaobin
Poet, scholar, and photographer. He received PhD from Yale University , currently serves as a professor at National Chengchi University (Tai Wan)

Zhang Er
Author of three poetry collections. His work has been translated into English, French, Spanish, Hindi, Swedish, and Japanese. He is editor in chief of Enclave, a poetry journal he founded in 2012.




Tianhe


Poet, curator, researcher, PhD candidate of Fudan University

Bao Huiyi
Bingual poet, literary translator and scholar in medieval literature. Her research interests include Old and Middle English literature, textual-pictorial engagement in medieval manuscripts, and literary cartography

Xiaoman Liang


Poet and photographer. Her poems has been published in local and international poetry anthologies and poetry magazines like Perfil, Today and most recently El Brillo en Las Gavillas de Aarroz: Mujeres Poetas de China Contemporánea.
Consuela Yang (Moderator)
Poet, translator/editor and interdisciplinary artist. she has won Rougang Poetry Prize (Rougang Poetry Foundation, 2019), Weiming Poetry Prize (Peking University, 2015), Chongchang Poetry Prize (Nanjing University, 2015) among others.





Category D
Category D: Award for The Emerging Voice


The Emerging Voice Award shines the light on poets of the future. For this category we seek submissions from those who self-identified as Pan-Chinese poets and has a devoted interest writing in English language.
The applicant should submit 3 pages of poems, along with a statement around 400 words, which shall illustrate their personal experiences and histories of writing in English.


If English or Chinese is your second language, please also elaborate on how writing in a second language has transformed your germination as a poet
Shan Xiaoyue
Poet and editor, winner of the Frontier Poetry Chapbook Prize and was published in the Spring of 2019, co-Editor-in-Chief of the Beijing-based Spittoon Literary Magazine, Art Director and Editor at Tokyo Poetry Journal, Blog Editor at Asymptote Journal, and Poetry Editor at Cicada.
Yuki Tanaka
Winner of the 2018 Frost Place Chapbook Contest by the book Séance in Daylight (Bull City Press), professor at Hosei University in Tokyo.

Shangyang Fang (Moderator)
The recipient of the Joy Harjo Poetry Award and Gregory O'Donoghue International Poetry Prize. He is the author of Burying the Mountain (copper canyon press 2021)
Jay Gao
Chinese Scottish poet and MFA student at Brown University. He is the author of three poetry pamphlets:
Wedding Beasts
(2019),
Katabasis
(2020), and
TRAVESTY58
(2022). He is a Contributing Editor for
The White Review
.
Additionally, we seek to recruit observers to monitor the evaluation process. Accent Society's followers across the globe are welcome to join our team of observers. The observers will attend and monitor the judging processes, including judges' comments and votes. Based on their aesthetic, academic background and creative practice, the observers can choose to question and comment on the works under review as well as the jury team's choices.
There are no eligibility requirements for becoming an observer. (You can be a poet, translator, artist, researcher, journalist, literary critic, talk show host, or gravity-defying troublemaker…).
If you are interested in becoming an observer for this year's evaluation process, please email the committee at accentsociety@gmail.com .


In the email header, please specify: "Observer." In the email body, attach your bio and tell us which category/categories you are interested in observing and why.